Do you think about investing in robotics Startups then you are right place. Here we are talking about Miso robotics stock, Does Miso Robotics list in the stock market?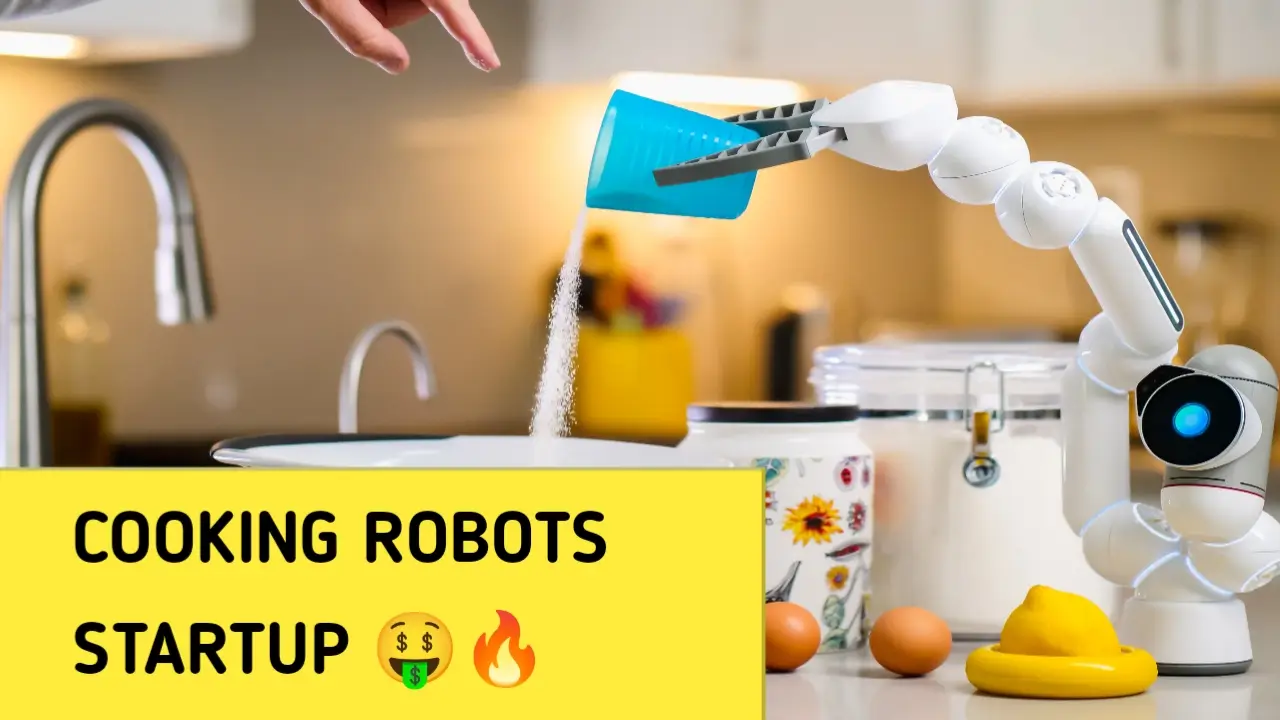 About Miso Robotics
Miso was established with the goal of creating robots that would take over dangerous, unpleasant, and tiresome kitchen tasks.
The business of providing commercial meals is being transformed by Miso Robotics. The business creates robots using AI to help chefs prepare meals in restaurants.
Numerous operational holes in the back-of-the-house kitchen operations are filled by its autonomous robots.
For the purpose of producing things, the Miso Platform combines robotics with AI Artificial intelligence, machine learning, computer vision, and data analytics.
Restaurants become safer, more accessible, and friendlier as a result. Here is everything you need to know about Miso Robotics, its international expansion, and whether or not it would be a good idea to invest in this robotic firm.
Read more – What is Phemex?
Miso Robotics IPO
There haven't been any official announcements regarding the Miso Robotics IPO as of yet. Before making preparations for a public debut, the company appears to be concentrating on its expansion and fundraising activities for the time being. Investors believe that the company might list on the public markets earlier than anticipated.
The general public cannot currently purchase Miso Robotics stock. By taking part in the company's Series E investment round, investors can invest in it.
Read more – Sofi Stock Forecast 2025
What is the future of Miso Robotics?
Miso Robotics may be able to access a sizable market. According to Statista, the restaurant and food service sector will be worth $34.25 billion globally in 2022. By 2027, the restaurant and food service sector, according to Statista, could be worth $56.3 billion.
The market for cooking robots was valued at $86 million in 2019. However, Research Nester predicts a sharp increase to $323 million by 2028.
check out Rivian stock Price Prediction 2025
What companies are using Miso Robotics?
Major American fast-food chains: have already partnered with Miso Robotics like Jack in the Box, White Castle, Buffalo Wild Wings, and Caliburger.
Read more – Lucid Stock Price Prediction 2025
Miso Robotics Flippy 2
Robotics Miso Flippy 2 is a robotic kitchen assistant that helps to streamline kitchen workflow. It detects and recognises food items using advanced sensors and machine learning algorithms before cooking them to customer specifications. The robot has a robotic arm, a cooking surface, a camera, and a number of sensors. Flippy 2 can be programmed to do things like frying, grilling, and sautéing, as well as cleaning and sanitising the cooking surface after each use. It can work alongside human staff and can be integrated into existing kitchen systems. Flippy 2 is intended to save time, reduce food waste, and provide consistent food quality.
MISO Robotics Stock FAQ
Who is the CEO of Miso Robotics?
Michael A. Bell is the Miso Robotics Inc.'s CEO.
Miso robotics stock symbol?
Miso Robotics is still a private firm; hence it does not yet have a ticker symbol.
Read More – Crowdstrike stock forecast 2025
Read More Nio Stock Price Prediction 2025
Must Check – Disclaimer.