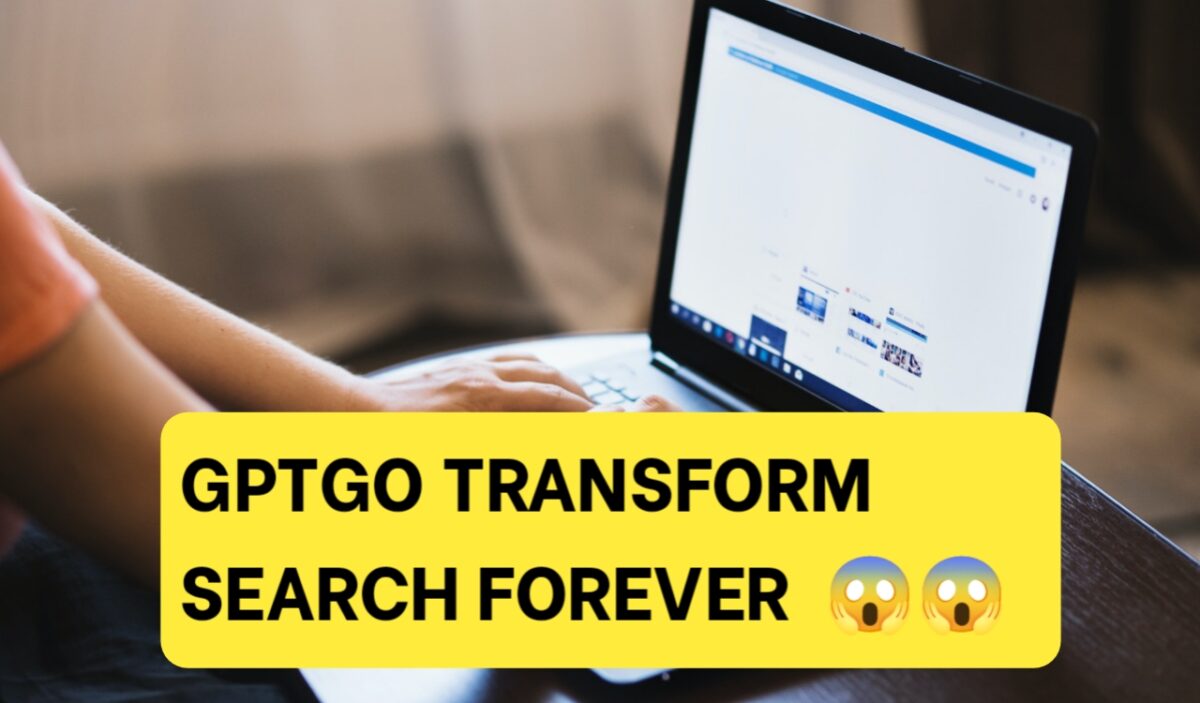 GPTGO AI Tool is the answer if you're looking for a search tool that goes beyond traditional results. By combining regular search results with the intelligence of ChatGPT, GPTGO provides a truly exceptional user experience.
Seamless Integration of ChatGPT
GPTGO's integration of ChatGPT's query feature alongside regular search results is one of its standout features. This means you can access not only Google's relevant search results but also ChatGPT's insightful answers. It's like having your own AI-powered personal assistant at your disposal.
No Sign-up Required
The best part is that you don't need to sign up for a separate ChatGPT account. GPTGO provides users with free access to a premium ChatGPT account, ensuring a smooth and hassle-free experience..
Free of Cost
GPTGO, unlike many premium AI tools, is completely free to use. You can get the benefits of both regular search results and ChatGPT without paying anything. This makes it an extremely useful tool, especially for users looking for high-quality AI-driven insights without breaking the bank.
Cross-Device Compatibility
GPTGO serves users on a variety of platforms. To access the power of GPTGO, all you need is a web browser and an internet connection, whether you're using an iPhone, iPad, Android device, PC, or tablet. It is intended to be convenient and accessible regardless of your device of choice.
Explore NovelAI Review: AI-Powered Fictional Magic At Your Fingertips!
Real-Time Accuracy
The GPTGO chatbot is powered by real-time APIs from both Google Search and ChatGPT. This ensures that the answers are not only correct but also up to date. GPTGO provides up-to-date information and relevant responses.
Unmatched Speed and Accuracy
While other search tools may provide standard results, GPTGO distinguishes itself by including ChatGPT's search information. This integration gives you access to faster and more precise results.
The combination of Google's search capabilities and ChatGPT's AI intelligence provides a comprehensive solution to all of your queries.
Mobile App for Added Convenience
GPTGO provides the "Go AI" mobile app, which is available on both Android and iOS platforms, for users who prefer a dedicated mobile experience. It's a convenient way to take advantage of GPTGO's power while on the go, bringing AI-driven insights to your fingertips.
Explore Synthesia Ai Review 2023 Revolutionary Video Creation Tool Unveiled
Faster Access Options
To improve accessibility, make GPTGO your default search engine or bookmark it in your favorites list. This allows you to quickly access GPTGO without having to install any additional apps.
GPTGO AI Tool transforms the search experience by combining the power of Google's search engine with the intelligence of ChatGPT. Its seamless integration, cross-device support, and real-time accuracy make it an excellent choice for users looking for high-quality results without committing to financial investment.
GPTGO is a must-try tool that brings the power of AI right to your fingertips, whether you're a student, professional, or simply curious to explore the vast realm of information.
Explore Content At Scale AI Tool Writes SEO Blogs 10x Faster!