10 Best Plagiarism Checkers 2024. Hello there, In a world where the digital domain is overflowing with information, ensuring that your content is authentic has never been more important. Whether you are a student poring over assignments, a researcher untangling complexities, a content creator crafting compelling stories, or a professional writer penning masterpieces, maintaining the legitimacy of your work is critical. And guess who comes to their aid? Plagiarism checker software is your dependable ally in the fight against copied content.
These handy tools allow you to scan your items and compare them to a massive database of existing content. They act as content cops, waving virtual magnifying glasses and flagging any suspicious similarities. So, what's the big deal? This article will guide you through the realm of the 10 Best Plagiarism Checkers software options available.
We'll break down what makes each of them tick, so you can figure out which one best fits your needs. Are you ready to explore the world of plagiarism checkers? Let us keep it real and ensure that your content is unique.
Grammarly Best Plagiarism Checker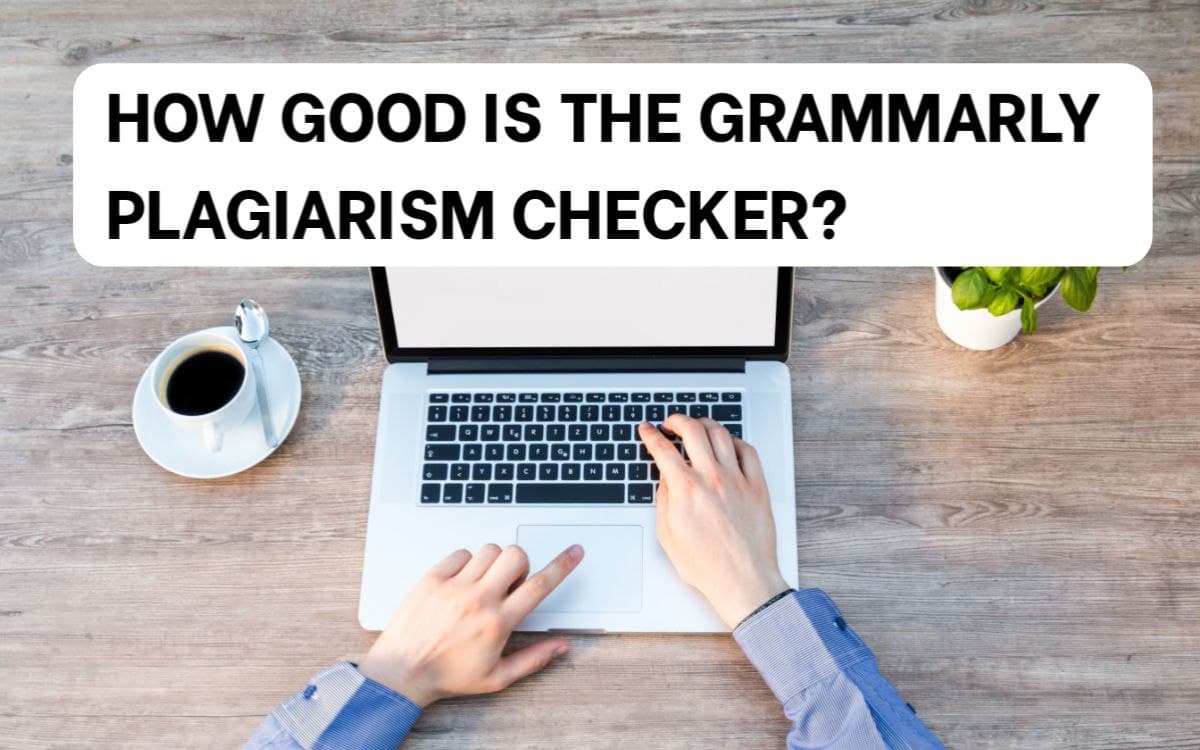 Learn how Grammarly's plagiarism checker goes above and beyond to provide a comprehensive writing enhancement experience.
Key Points:
Grammarly's plagiarism checker searches ProQuest databases as well as the entire internet for instances of plagiarism. It's like having a content detective on the case.
More than Just Duplications: This tool does more than just detect duplicates; it also aids in proper source attribution. The premium version includes resources to assist you in giving credit where credit is due.
Grammarly's plagiarism checker is an essential component of a comprehensive writing app. It not only detects errors but also offers suggestions for style, tone, conciseness, and word choice.
This virtual matchmaker compares your content to a plethora of online sources and academic papers stored in ProQuest's databases. If there is a match, you will be notified immediately.
Along with plagiarism detection, Grammarly's checker provides real-time feedback on grammar and writing issues in your document.
Assurance of Privacy: Your work is kept private. The plagiarism checker on Grammarly does not make your writing publicly searchable or accessible in any database.
This tool has universal benefits for students writing essays, teachers grading papers, and writers creating web content. It saves time while improving writing quality.
Grammarly stands out as a comprehensive writing companion, offering assistance ranging from plagiarism detection to advanced writing enhancement.
Grammarly's plagiarism checker stands tall in a world where authenticity matters, ensuring your content is not only original but also polished to perfection.
Explore NovelAi Review
QuillBot's Best Plagiarism Checker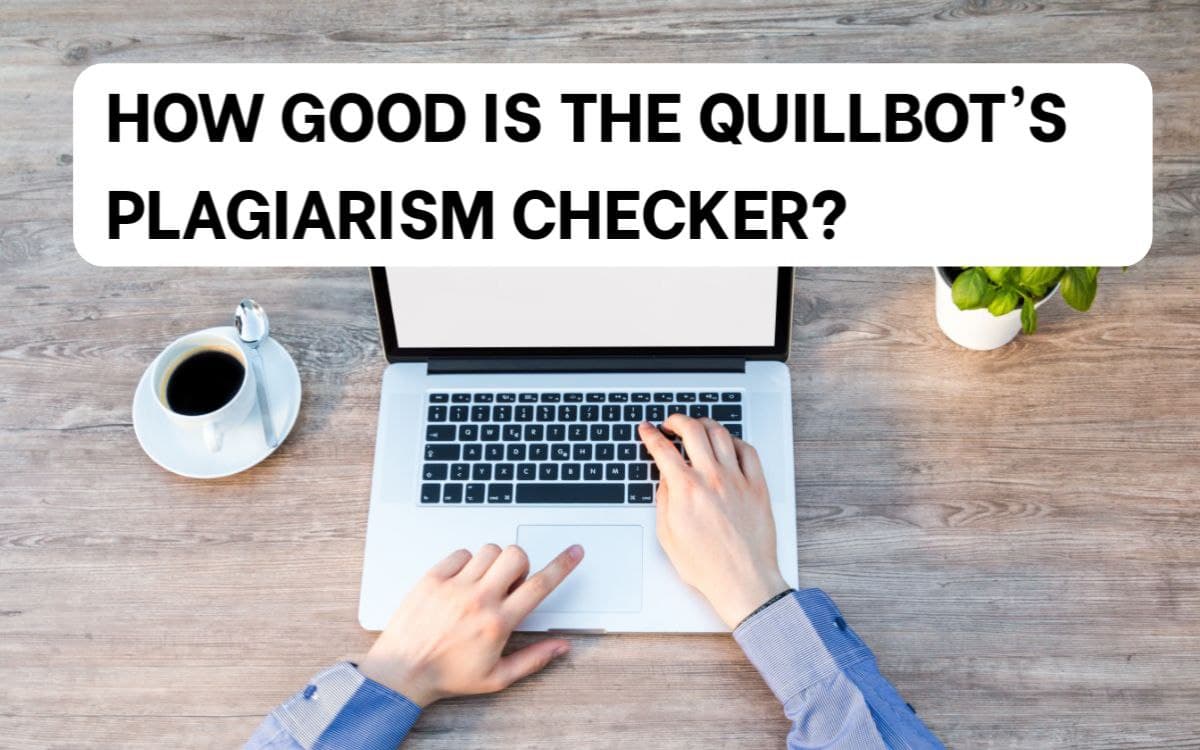 Learn how QuillBot's plagiarism checker ensures proper authorship and citations, as well as real-time analysis and multilingual support.
key Points:
Proper Attribution: QuillBot's Plagiarism Checker detects more than just direct duplicates. It examines your text to ensure that proper credit is given to the original authors, whether the content is from the web, books, research papers, academic sources, or news articles.
Analysis in Real Time: With QuillBot's real-time plagiarism score and report, you can gain a thorough understanding of plagiarized sections in your work. This feature enables you to address any issues quickly and accurately.
Multilingual Support: Language is not an impediment to QuillBot. It can scan text in over 100 languages, making it a useful tool for writers and researchers all over the world. It covers everything from English and Spanish to Arabic and Japanese.
Monthly Scans: A Premium subscription entitles you to up to 20 scans per month, each covering a single page of up to 250 words. This generous allowance ensures that plagiarism checks are consistent and reliable.
QuillBot's Plagiarism Checker is a valuable asset in a world where credibility is everything. It not only detects instances of similarity but also ensures that proper credit is given to the original creators. QuillBot becomes a go-to tool for writers seeking authenticity in their work due to its real-time analysis, language versatility, and monthly scan capacity.
Quetext's Best Plagiarism Checker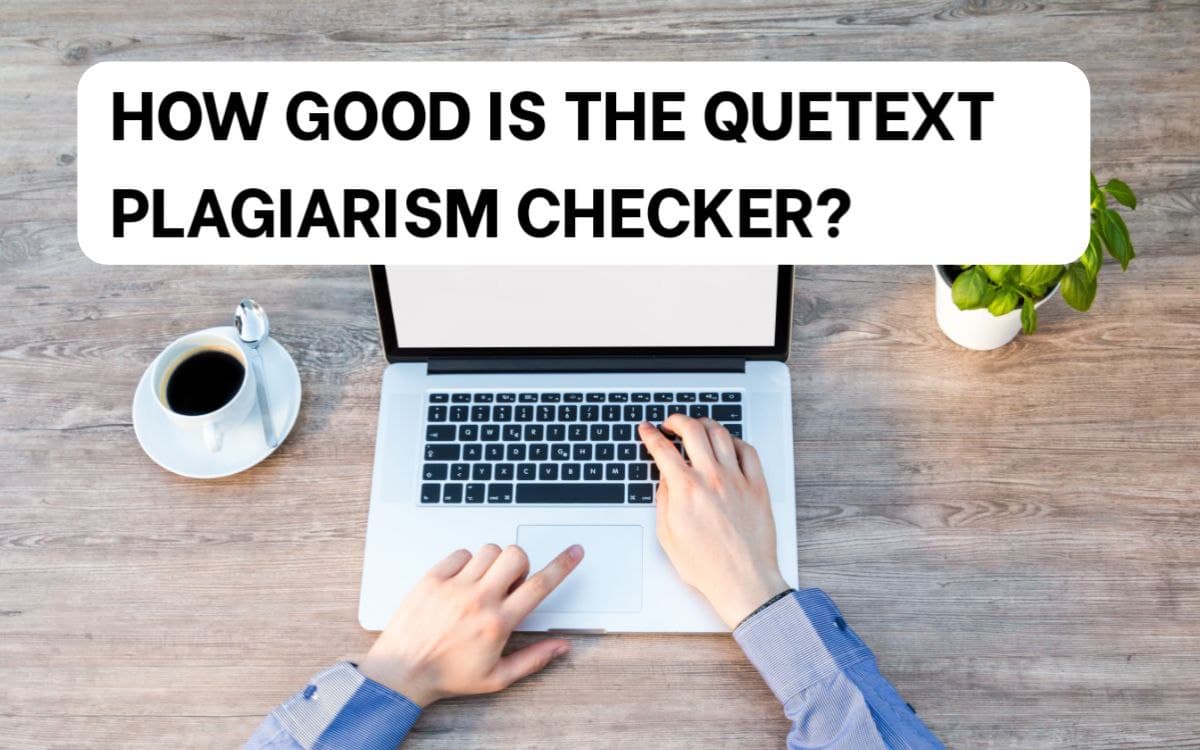 Learn how Quetext's plagiarism detection tool goes beyond simply detecting copied content by providing contextual analysis, user-friendly features, and citation assistance.
Key Points:
Detection is quick and easy thanks to Quetext's Plagiarism Checker. Simply copy and paste the content of your document into the tool, click 'Check Plagiarism,' and watch the magic happen.
DeepSearchTM Innovation: To detect potential plagiarism, this tool employs cutting-edge DeepSearchTM Technology. It goes through a three-step process that includes Contextual Analysis, Fuzzy Matching, and Conditional Scoring.
Precise Plagiarism Results: After scanning your content against a large online database, you will be given a plagiarism score that indicates the percentage of exact or nearly-matching content. This clarity will assist you in identifying areas for improvement.
Quetext distinguishes itself with its ColorGradeTM feedback feature. It distinguishes between exact matches and close approximations using color-coded distinctions, making it easier to identify potential issues.
Citation Assistance: In addition to detection, Quetext assists in the resolution of plagiarism risks. It gives you the ability to re-edit or delete problematic content. It also has a handy "Cite Source" feature that generates citations in MLA, APA, and Chicago formats.
Benefits of Versatility: Quetext's Plagiarism Checker isn't just for writers. It's a useful resource for educators, students, content creators, and others. It's a comprehensive solution for anyone looking for authenticity, with accurate duplicate content detection and insights into the extent of plagiarism.
In a world where originality is valued, Quetext's Plagiarism Checker serves as a reliable ally. It's a tool that not only identifies issues but also guides you in resolving them and improving your content, thanks to its innovative technology, user-friendly approach, and dedication to accurate results.
Explore Notion Ai Review
Scribbr Best Plagiarism Checker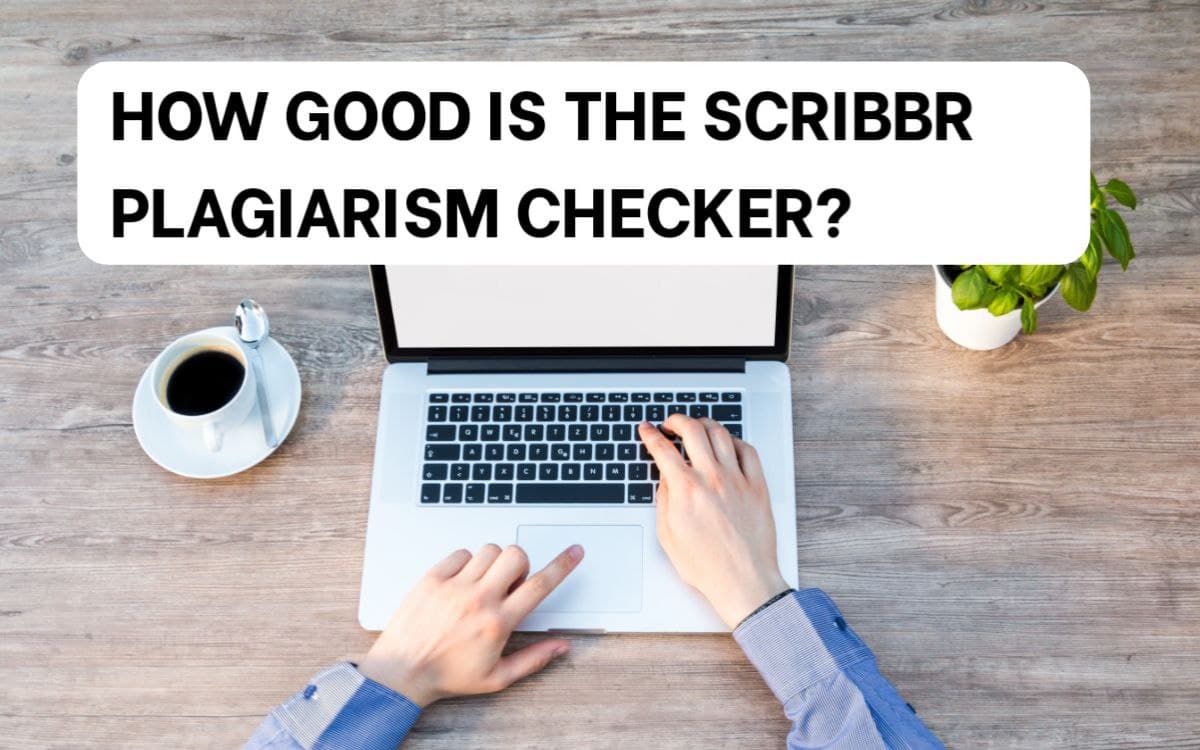 Learn how Scribbr's plagiarism detection tool distinguishes itself by leveraging its partnership with Turnitin, exclusive content databases, and ability to detect even subtle instances of plagiarism.
Key Points:
Turnitin Authorized Partnership: Turnitin, a leading name in plagiarism prevention, has approved Scribbr as a partner. This collaboration allows Scribbr's software to investigate the nuances of similarity detection, such as exact word matches and subtle synonym swapping.
Global Content Evaluation: Scribbr goes beyond just scratching the surface. It makes use of the world's largest content database, which contains 99 billion web pages, and 8 million publications, and is available in over 20 languages. This broad perspective ensures thorough examination.
Self-Plagiarism Revealed: Scribbr's Plagiarism Checker isn't just for the outside world. It allows you to upload your own works, whether they are past assignments, referenced materials, or a peer's paper. This feature exposes self-plagiarism, a problem that is frequently overlooked but can have serious consequences.
Designed for Students: If you're a student working on essays or papers, Scribbr's tool is designed for you. It protects the confidentiality of your submissions, generates an accurate plagiarism report, and even allows you to compare your work to published works for greater clarity.
Scribbr's Plagiarism Checker emerges as a vital guardian of academic integrity in a world where authenticity is paramount. It's not just for people looking for external plagiarism; it's a complete solution that addresses both accidental and self-plagiarism. Even if you are diligent in your efforts, this tool serves as a safeguard, ensuring that your work remains unique.
Small SEO Tools Best Plagiarism Checker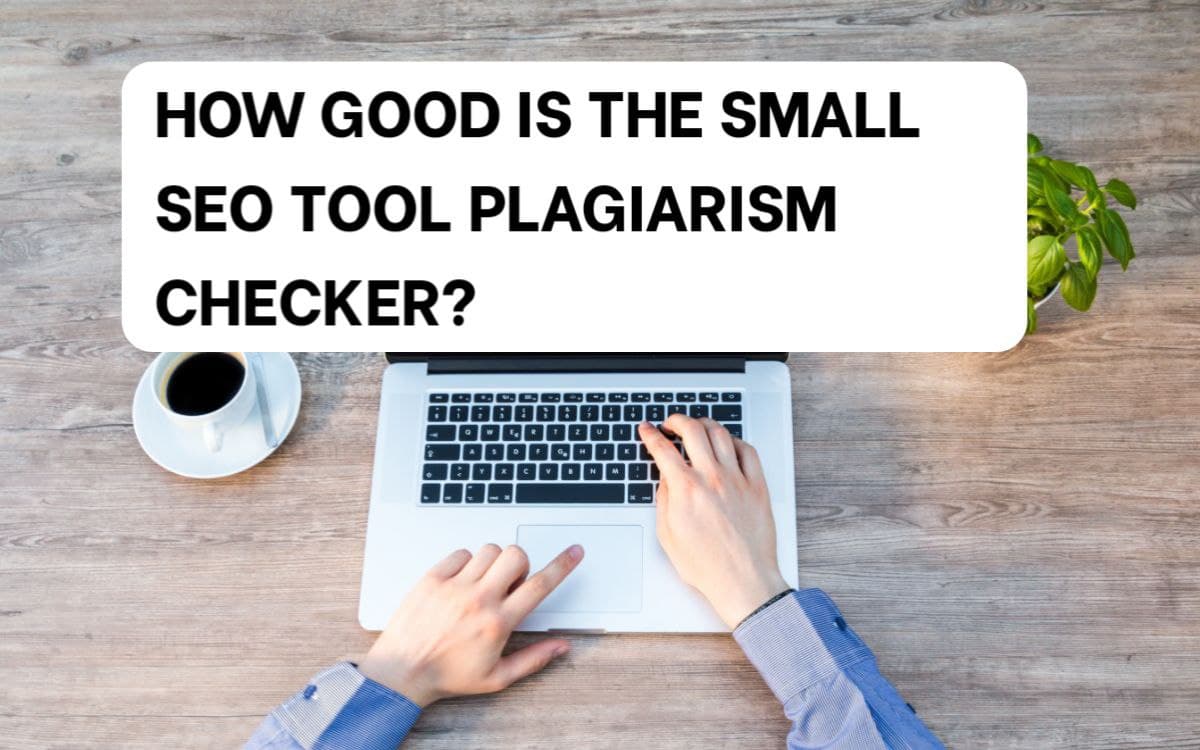 SmallSEOTools' plagiarism checker provides a number of benefits to users ranging from students to writers, teachers, and publishers. Let's look at the key features that distinguish this tool
Key Points:
Quick and simple: The plagiarism checker from SmallSEOTools is all about efficiency. It produces results in seconds, eliminating the need for lengthy processes. This tool's user-friendly interface ensures that checking for plagiarism is simple and straightforward.
Cross-Platform Usability: SmallSEOTools' plagiarism detector is a web-based tool that works on all devices. You can easily connect to this tool and uncover instances of plagiarism whether you're on Android, iOS, Windows, Linux, or Mac, all without the need for installations or plugins.
Free of Charge: One of the most notable features is its low cost. SmallSEOTools' plagiarism checker is free. No matter how frequently you need to scan content, you can do so without restrictions and without spending a dime.
Source Identification: In addition to flagging duplicated content, this tool provides information about the sources where the content matches. It provides you with a comprehensive list of matching sources, allowing you to understand the degree of similarity and providing evidence.
Accurate Percentage Gauges: This plagiarism checker gives you a detailed breakdown of the levels of plagiarized and unique content in your document. Knowing the exact proportions is useful for both academic and professional purposes.
Comprehensive Reporting: SmallSEOTools' plagiarism checker doesn't stop at detection. It allows You will be able to download a report containing the results of your plagiarism scan. This report serves as valuable evidence or a record of the uniqueness of your content.
Global Impact: With the ability to process multiple languages and a large content database, this tool is not limited to English. It's a multilingual solution that can handle a wide range of content.
SmallSEOTools' plagiarism checker emerges as a reliable ally in a landscape where authenticity and integrity matter. This tool protects against accidental or intentional plagiarism, whether you're a content creator protecting your work or a content consumer verifying its legitimacy. It's a strong solution that guards against the dangers of copied content, providing assurance and protection.
Explore Synthesia Ai Review 2023
Duplichecker's best plagiarism checker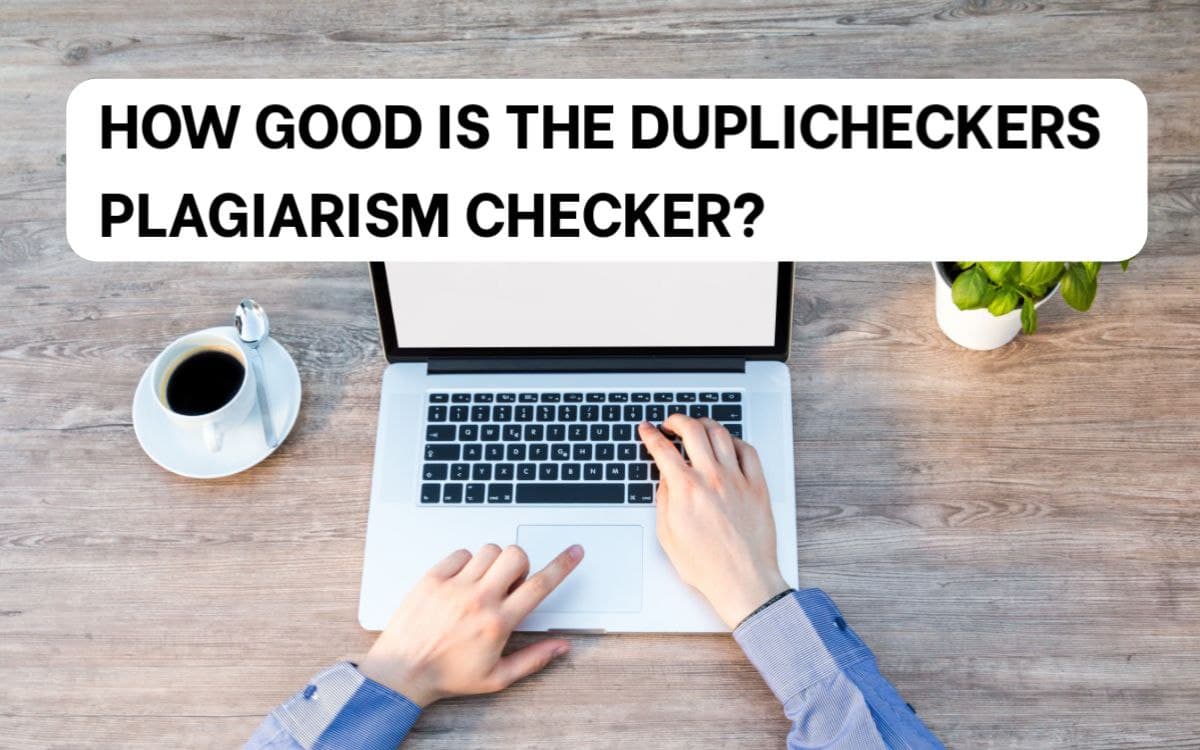 Duplichecker's Plagiarism Checker is intended to detect plagiarism accurately and reliably for a wide range of users, including writers, students, educators, bloggers, and webmasters. The tool promotes content authenticity and academic integrity by providing a comprehensive solution.
Understanding the Plagiarism Checking Process
Plagiarism checking, also known as content similarity detection, is an important process that identifies instances of plagiarism or copyright infringement within written content. Whether you're a writer, teacher, student, blogger, or webmaster, making sure your content is unique is critical.
Feature-Rich Offerings for Comprehensive Plagiarism Detection
Duplichecker includes a slew of features to help with effective plagiarism detection. Support for multiple file formats is one of these features, which allows users to upload text in a variety of ways, such as copying and pasting, using cloud storage, or uploading documents. The application supports all document formats, including .tex,.txt,.doc,.docx, .odt,.pdf, and .rtf.
Transparency Through Percentage-Based Results
The tool returns percentage results, providing a clear and transparent assessment of the uniqueness and presence of plagiarism in the content. This feature allows users to understand the level of originality in their work, allowing them to make more informed decisions about content revision and authenticity.
Guaranteed Privacy and Data Security
Duplichecker values user privacy and data security. The Plagiarism Checker includes a 100% privacy guarantee, ensuring that any uploaded material is not saved and that content is discarded following plagiarism checks. This commitment to privacy highlights Duplichecker's commitment to protecting user data.
AI-Powered Technology for Enhanced Plagiarism Detection
Duplichecker's Plagiarism Checker goes beyond identifying exact matches and is powered by advanced AI technology. It can detect even minor traces of plagiarism and paraphrased content, making it an effective tool for detecting various forms of duplication and ensuring content authenticity.
Multilingual Support for Global Users
Recognizing the diverse linguistic landscape, Duplichecker's Plagiarism Checker provides multilingual assistance. It is capable of detecting plagiarism in up to seven languages, including Spanish, Russian, Portuguese, Dutch, Indonesian, Italian, and Arabic. This extensive language coverage caters to users all over the world.
Enhanced Writing Features for Quality Content
In addition to plagiarism detection, the tool includes writing enhancements that automatically remove duplicate content, highlight grammar errors, and generate polished content ready for publication. This feature makes it possible for users to improve the overall quality of their work.
Fast and Thorough Scanning for Swift Results
Duplichecker's Plagiarism Checker is fast and accurate. Despite its deep-scanning technology, the tool delivers quick results without causing report generation delays. Users can download plagiarism reports in seconds, ensuring that content is evaluated efficiently.
Aiding Content Authenticity Through Duplication Highlighting
The tool produces simple results with a color-coding scheme that distinguishes between duplicate and unique phrases. Duplicate sentences are highlighted in pink, displaying the detected plagiarism in a clear visual manner. This feature assists users in identifying and addressing instances of duplication.
Comprehensive Analysis for Quality Assurance Duplichecker's Plagiarism Checker is a dependable solution for preserving the authenticity of content and ensuring the integrity of academic and creative work. Its comprehensive analysis, combined with AI-driven technology, multilingual support, and user-friendly features, makes it an indispensable tool for a wide range of users looking to create unique and high-quality content.
Explore Salesforce Einstein GPT Review
PlagiarismCheck.org Best plagiarism checker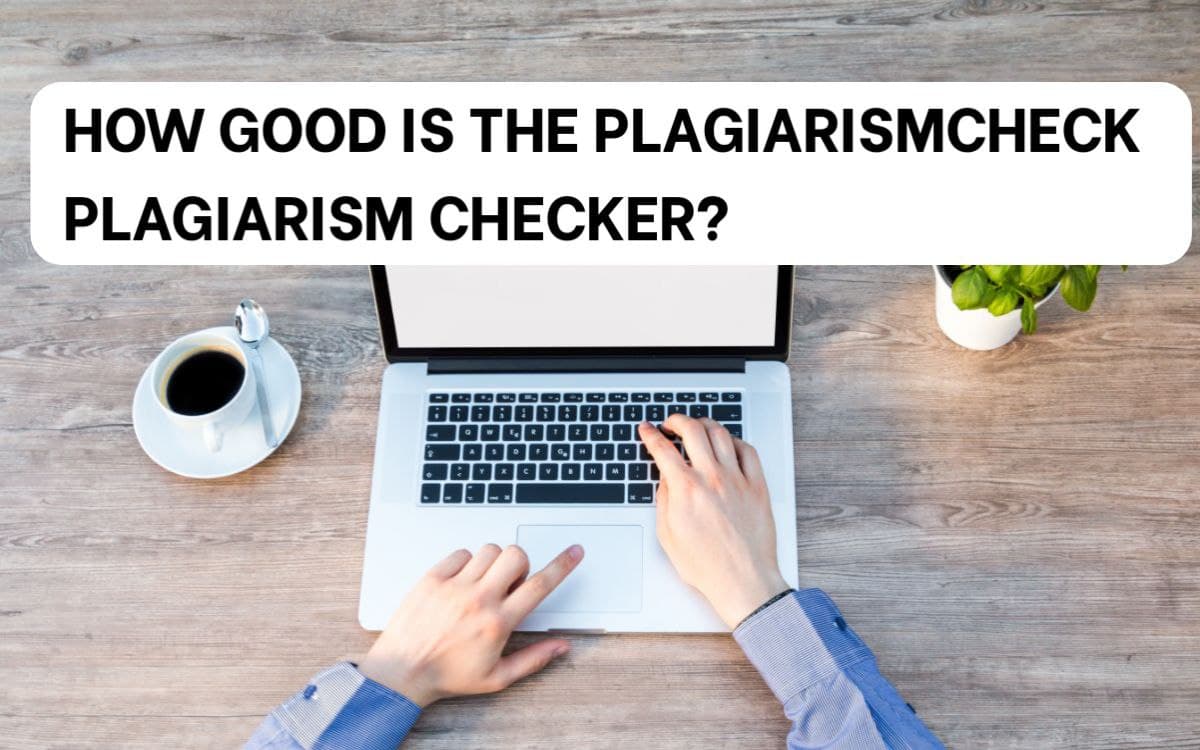 In the pursuit of academic integrity and originality, the need for a trustworthy plagiarism checker becomes critical. PlagiarismCheck emerges as a powerful solution, assisting with authorship verification, text originality, and writing enhancement.
Key Points:
PlagiarismCheck provides a variety of features to ensure originality and integrity:
Uncovering Similarities: PlagiarismCheck's strength lies in its ability to detect even the smallest similarities within the text. It generates impartial similarity reports using advanced algorithms and large databases, bolstering the quest for academic honesty.
Algorithmic Precision: PlagiarismCheck rigorously evaluates texts for distinctive signs of similarity using complex algorithms. Its analytical process delves deep, revealing hidden parallels that would otherwise go unnoticed.
Promoting Academic Integrity: PlagiarismCheck is committed to maintaining academic integrity. It improves education quality and protects the originality of student's work by detecting duplications. This similarity detection tool boosts institutional credibility and promotes academic values.
Customization and Efficiency: PlagiarismCheck provides institutional-specific flexibility. It ensures efficient and quick usage for staff members through intuitive interfaces and integrations. Its emphasis on technological advancement translates into time-saving sophistication.
Empowering Education: This tool goes beyond detection to improve educational quality. It promotes critical thinking and originality among students while assisting institutions in effectively managing plagiarism. The automated process makes plagiarism detection easier while also providing detailed reports for improvement.
Explore Sudowrite Vs. NovelAI – Your Ultimate Choice!
Pre-Post Seo Best Plagiarism Checker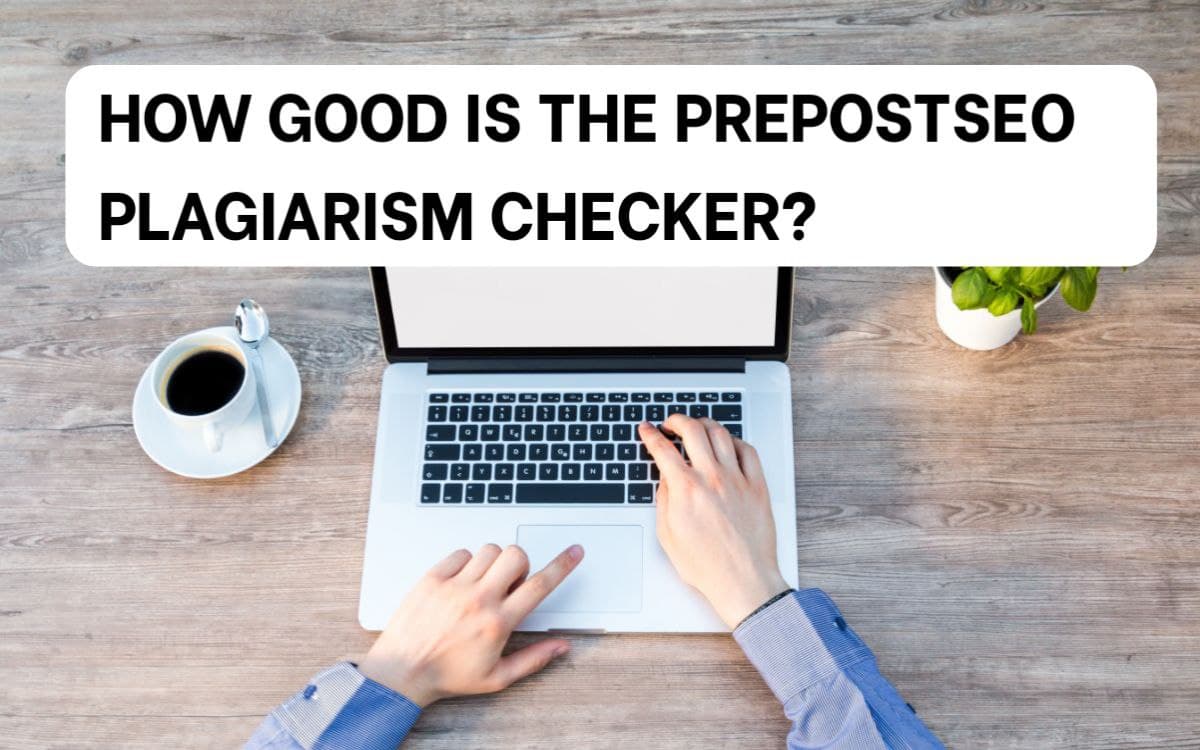 Prepostseo's plagiarism checker protects you from duplicate or copied content by providing a comprehensive assessment of plagiarism levels alongside the source. It is more than a tool; it is a portal to content integrity and originality.
Key Points:
Prepostseo's Plagiarism Checker is distinguished by the following features:
Reliable and Costless: This online tool, designed for students, writers, bloggers, and others, provides a reliable and accurate way to check for plagiarism for free. It produces results quickly, making it a valuable addition to content creation journeys.
Word Limit Variability: Prepostseo appreciates diversity. The tool accommodates different word limits based on user categories, ranging from unregistered visitors to enterprises, ensuring accessibility and customization.
Algorithmic Excellence: The tool works by matching input text with online content using advanced algorithms. It then generates a comprehensive plagiarism report that highlights unique and plagiarized sections. It searches various search engines for similarities.
Features include: The Plagiarism Checker from Prepostseo has a plethora of features:
File Upload: The ability to upload files for plagiarism detection in a variety of formats.
Exclude Specific URL: Allows users to exclude specific websites from scans, which is useful for users who want to exclude their own websites.
Exclude Quotes: This option allows you to exclude quoted content from plagiarism checks, which ensures accuracy.
Real-time Word Count: Track your word count in real-time and clear the field for a fresh start.
Downloadable Reports: For in-depth analysis, download plagiarism reports in HTML and PDF formats.
Paraphrasing and Rewriting: Integrated paraphrasing tool for creating unique and plagiarism-free content.
Citation Generator: Built-in citation generation to ensure proper source crediting.
Language Support: Multilingual detection of plagiarism in a variety of languages.
Chrome extension and APIs: A Chrome extension for seamless website scanning, as well as APIs for integration.
WordPress Plugin: Integrates with WordPress to allow for simple plagiarism checks.
Mobile Apps and Desktop Applications: There is a mobile app for on-the-go checks and a desktop application for convenience.
Prepostseo's Plagiarism Checker transcends boundaries and serves a wide range of users:
Students: A dependable tool for ensuring that assignments are free of plagiarism and meet institutional standards.
Teachers: A tool for ensuring the originality of student submissions and maintaining academic integrity.
Researchers: An essential safeguard against unintentional plagiarism for research work.
Bloggers and content writers: Ensures originality in content creation, protecting careers and SERP rankings.
Prepostseo's Plagiarism Checker is a strong ally in a digital age where authenticity is important, preserving content originality and fortifying the pillars of integrity.
Explore Opus Clip AI Review
Plagiarism Detector by Copyleaks
Copyleaks Plagiarism Detector emerges as a cutting-edge solution to identify potential content duplication and ensure content integrity in the ever-changing landscape of plagiarism. This platform goes beyond traditional plagiarism detection to address the complexities of modern plagiarism.
Key Points:
Copyleaks Plagiarism Detector's multilingual excellence transcends language barriers, enabling plagiarism checks in over 100 languages. Its AI-powered technology probes text for subtle nuances, detecting hidden characters, paraphrasing, and even AI-generated content.
AI-Generated Content Mastery: Keeping up with the times, this platform provides unrivaled AI-generated content detection. It encompasses models such as GPT-4 and Bard, revealing the realm of AI-originated text while also identifying paranoid AI-generated content, with an impressive accuracy of 99.1%.
Cross-Language Vigilance: With over 30 cross-language plagiarism scans supported, this tool allows users to scan content in one language and discover duplicates in others. This includes such diverse languages as Chinese, German, and Portuguese, enhancing its global applicability.
Copyleaks extends its plagiarism detection capabilities to source code in an innovative move. It is the only platform capable of evaluating the originality of source code in multiple programming languages, including JAVA, Python, C++, and others.
Accept the Future of Authenticity: As the dimensions of plagiarism change, so must the methods for combating it. Copyleaks Plagiarism Detector exemplifies the evolution, allowing users to navigate the complex terrain of content integrity. It embodies AI-driven vigilance that protects against various forms of plagiarism, establishing a new standard for authenticity assurance.
Explore Pencil AI Review
Unicheck Best Plagiarism Checker
Unicheck, a sophisticated yet user-friendly plagiarism checker, combines advanced technology with intuitive design, emphasizing authenticity over mere similarity detection.
Checking for Plagiarism for Personal Use:
Unicheck provides unrivaled versatility for personal use. It supports 99% of file formats and allows for bulk uploads, streamlining the process. Its comprehensive reports provide comprehensive insights for revising potential plagiarism issues. For those who are constantly on the move, the Google add-on allows for seamless similarity checks.
Plagiarism Detection in Education: In the realm of education, Unicheck's prowess shines through seamless integration with major Learning Management Systems (LMSs). Its search spans 91 billion web pages, including archived content, and navigates through your library with ease. Notably, its similar links are rigorously protected against viruses, phishing, and other security threats.
Assurance of Originality for Businesses:
Businesses seeking uniqueness rely on Unicheck to ensure consistency across their ecosystem. Unicheck ensures that text structures and formatting are not altered while detecting plagiarism. Its aggregated analytics provide in-depth insights for meticulous analysis, assisting businesses in maintaining their distinct voice.
Accept Authenticity with Unicheck: Unicheck redefines plagiarism detection by emphasizing results that go beyond numbers. It's a tool that combines technology and design to ensure the authenticity of content, whether in personal projects, educational pursuits, or the business world. Unicheck promotes authenticity and is changing the landscape of plagiarism prevention.
Disclaimer:
The information provided is for general informational purposes only and should not be considered as professional advice. The accuracy and reliability of the information are not guaranteed. Use at your own discretion.