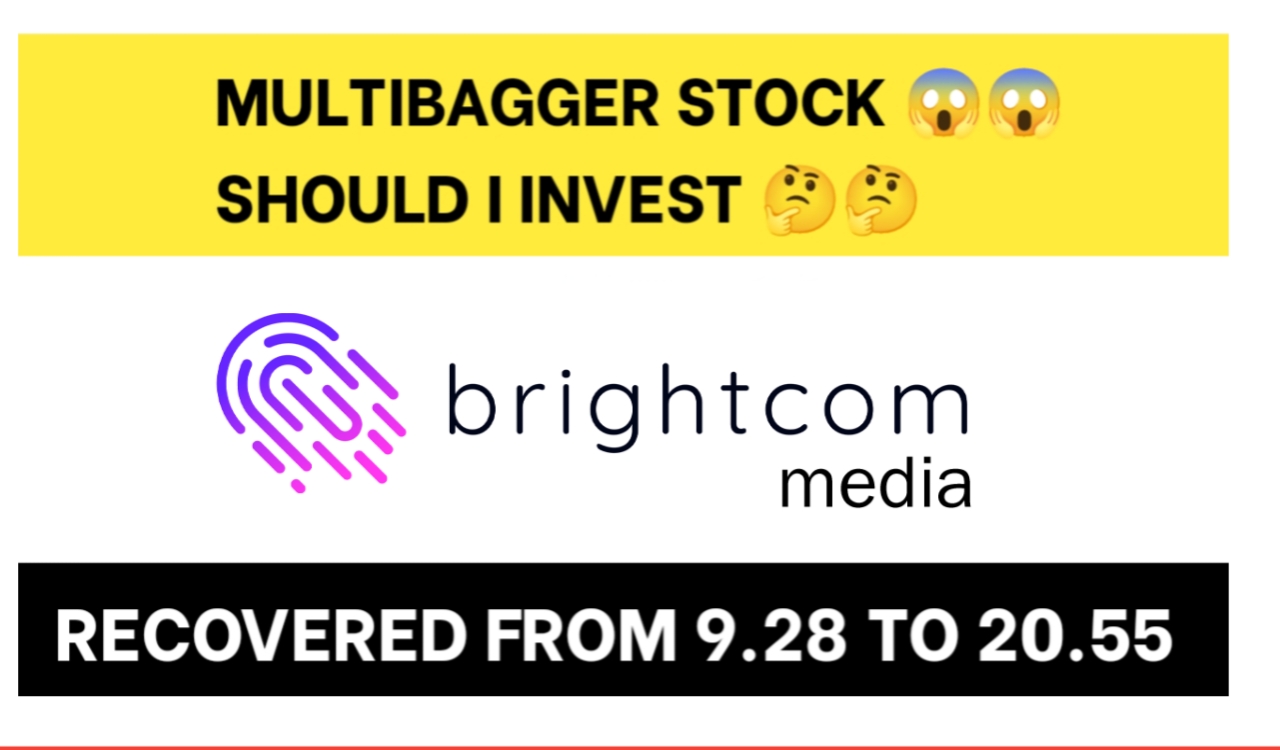 Brightcom Group Ltd, backed by seasoned investor Shankar Sharma, has seen its share price rise dramatically. After falling by 70% in the previous year, the stock has risen by a whopping 101% from its one-year low. The recent increase in stock value follows the publication of the company's fourth-quarter results, which showed promising growth figures. Regulatory compliance concerns, however, continue to cast a shadow over the stock's future.
Reclaiming the Multibagger Status
Brightcom Group's stock had recently fallen into penny stock territory, but it has since risen back to multi-bagger status. Investors have been drawn in by the impressive 105% recovery from the April 2023 low of Rs 9.28.
The stock's upward trend has now lasted three sessions, with the closing price on Friday reaching a high of Rs 20.55. Such a dramatic turnaround has piqued investors' interest in the company's future prospects.
Strong Q4 Results Drive Momentum
Brightcom's share price has risen as a result of the positive market reaction to its fourth-quarter results. In comparison to the previous year, the company's standalone net sales increased by 19%. Furthermore, net profit increased by 2,936% year on year, reaching Rs 4.25 crore from Rs 0.14 crore.
The 300-basis point increase in EBITDA margins boosted investor confidence even more. These strong financial indicators have contributed to the stock's current buying activity.
Read More Why I Never Buy a New Car Warren Buffet
Brightcom Group's Sales Growth:
10-year compounded sales growth: 17%
5-year compounded sales growth: 25%
3-year compounded sales growth: 40%
Trailing twelve months (TTM) sales growth: 47%
Over the years, Brightcom Group has demonstrated impressive and accelerating sales growth, with its most recent TTM growth reaching a remarkable 47%.
This strong performance establishes the company as a high-growth player in its industry, attracting potential investors looking for opportunities in a company that has demonstrated the ability to deliver significant sales growth.
Brightcom Group's Compounded Profit Growth
10-year compounded profit growth: 39%
5-year compounded profit growth: 27%
3-year compounded profit growth: 46%
Trailing twelve months (TTM) profit growth: 50%
Brightcom Group has experienced significant and accelerating profit growth over a variety of timeframes. With the most recent TTM growth exceeding 50%, the company demonstrates its ability to generate consistent and robust profitability.
Brightcom Group's track record makes it an appealing investment option for those looking for a company with a proven ability to deliver strong profit growth.
Brightcom Group's Stock Price CAGR:
10-year CAGR: 15%
5-year CAGR: 57%
3-year CAGR: 73%
1-year CAGR: -63%
Over various timeframes, the stock price of Brightcom Group has shown a mix of growth and volatility. While the stock experienced significant growth over longer periods, the most recent year saw a sharp decline. To understand the stock's volatility and potential for recovery, investors should consider its historical trends.
Brightcom Group's Return on Equity (ROE):
10-year ROE: 19%
5-year ROE: 19%
3-year ROE: 21%
Last year's ROE: 22%
Brightcom Group has consistently delivered strong and consistent returns on equity over a wide range of timeframes. The company demonstrates its effective utilization of shareholder investments and ability to generate attractive returns with ROE figures ranging from 19% to 22%.
Read More How Much Would $10,000 Invested in Apple Stock 20 Years Ago Be Worth in 2023?
Regulatory Compliance Concerns Linger
Despite the recent rally, investors in Brightcom Group should exercise caution. According to a show cause notice issued by the market regulator, SEBI, the company has been charged with regulatory noncompliance.
Concerns have been raised about the company's shareholding pattern being filed irregularly and incorrectly. These unresolved issues introduce uncertainty and potential risk, which investors should carefully consider.
Shankar Sharma's Influence and Long-Term Growth:
Brightcom Group's journey over the past five years has been nothing short of remarkable. With backing from seasoned investor Shankar Sharma, the stock has witnessed an astonishing surge of 738%. As of March 2023, Sharma holds a 1.24% stake in the company.
This association adds a layer of credibility and strategic guidance, suggesting a potential for long-term growth despite recent setbacks.
In short Brightcom Group's stock has sparked renewed investor interest after an impressive recovery from a one-year low. The company's positive fourth-quarter results have been critical in driving this recent momentum. However, unresolved regulatory compliance issues cast a cloud over its future course.
Investors must carefully weigh the risks and rewards of investing in Brightcom Group, taking into account both the stock's historical performance and the current regulatory landscape.
Read More- Wipro Share price target 2025
Disclaimer- This article is strictly for educational purposes and does not provide any advice or tips on investment or recommend buying or selling any stocks.