Are you thinking about investing in TATA power stock? Then you come to the perfect place. Here we are going to analyze the Tata power share price targets for 2022,2023,2024,2025.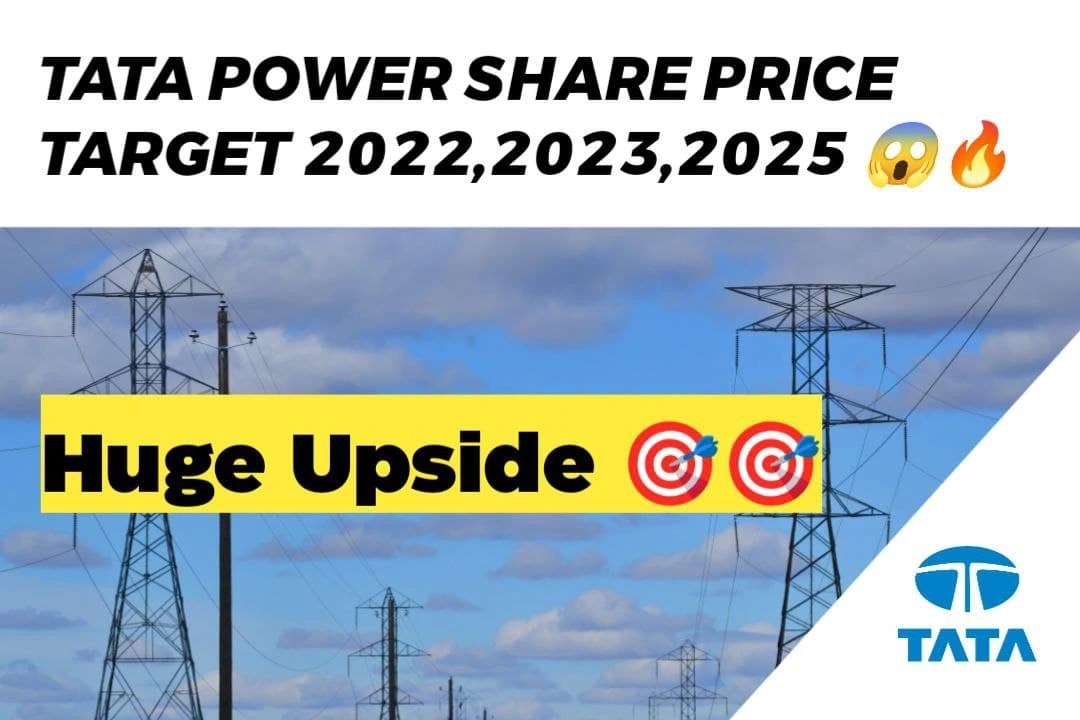 TATA Power
TATA Power is part of the TATA Group.
Tata Power Ltd.'s primary business is the generation, transmission, and distribution of electricity. It intends to generate all of its electricity from renewable sources. It also manufactures solar roofs and intends to build 1 lakh electric vehicle charging stations by 2025.
TATA Power Aim.
The company intends to shift more of its capacity in the future from thermal sources to clean energy sources.
By phasing out thermal projects by 2050, it hopes to achieve carbon neutrality and increase its clean and green capacity to 60% of total capacity by 2025, 80% by 2030, and 100% by 2050.
TATA Power products and services
TATA power has a good portfolio of products and services which has good demand in the future. As we know that the world going towards clean energy sources like solar energy to avoid various pollution which affect our environment.
It offers electric charging solutions as well as a power supply.
Solar Rooftops, Solar Pumps, Solar Modules and Cells, Solar RO Systems, and Microgrids products have in the portfolio.
TATA Power Future Goals
1. Company wants to achieve a clean and green energy portfolio by the end of the financial year 2030. Now in 2022 TATA power, generates 34% clean and green energy.
2-Company wants to become a Leading EV charging provider in India
3-. The company wants to become carbon Net Zero by FY 45. Now in 2022, They added 707 MW of new renewable capacities.
4- The company Establishes a digital platform for the new business-like they invest in smart grid technologies and development of the energy storage and battery systems. They also launched applications such as EZ charge and EZ Home.
5- Most important is the company has focused on reducing its debt of the company so it can strengthen its balance sheet of the company.
Fundamental Analysis of Tata Power
Let's look at some balance sheet parameters for Berger Paints. In recent years, the company has kept good reserves. The company has a reserve of 22,122 Cr in March 2022.
Reserves are the most important metric for any business. Reserve means that the company has money in the bank, and if an emergency occurs, the company solves the problem by using reserves.
Profit and Loss of TATA Power
If You see at the sales of the company, it has increased year by year.
March 2020 – 29,136
March 2021 – 32,703
March 2022 – 42,816
Figures are in CR. This is a good sign that means the company has in the Growth stages.
If You See the profit of tata power, it has increased year by year.
March 2020 – 1,017 Cr
March 2021 – 1,127 Cr
March 2022 – 1,741 Cr
Now the company is trading at 40.5 PE. It looks like overvalue but if we compare it to its competitor, it looks at a good level.
The major parameter has debt company has a high debt of ₹ 51,195 Cr. As a matter of time, the company also working on reducing its debt to make its balance sheet strong.
TATA power ROE and ROCE are 8.42% and 9.30%. These figures are not attractive now but considering their future goals they may be improved more.
TATA Power share has been maintaining a Good Stock Price CAGR of 55% over the past 03 years.
TATA Power's share has shown a good compound profit growth of 104% for the recent 03 years.
Tata Power share price history
| Year | Tata Power High | Tata Power Low |
| --- | --- | --- |
| 2022 | 298 INR | 190 INR |
| 2021 | 269.70 INR | 74.50 INR |
| 2020 | 79 INR | 27 INR |
| 2019 | 77.90 INR | 50.40 INR |
| 2018 | 101.75 INR | 59.90 INR |
| 2017 | 97.05 INR | 75.10 INR |
| 2016 | 84.45 INR | 55 INR |
Tata Power share price history
Tata Power share price history source – MoneyControl
Tata Power Share Price Target 2022
As per the technical analysis if TATA power's share gives a breakout above 200 Rs and nifty sustain in upcoming days then Tata power's share price target of 2022 will be reached 215 INR level.
Tata Power Share Price Target 2023
Tata Power recently announced a $9.5 billion investment over the next five years to expand the capacity of its renewable energy business.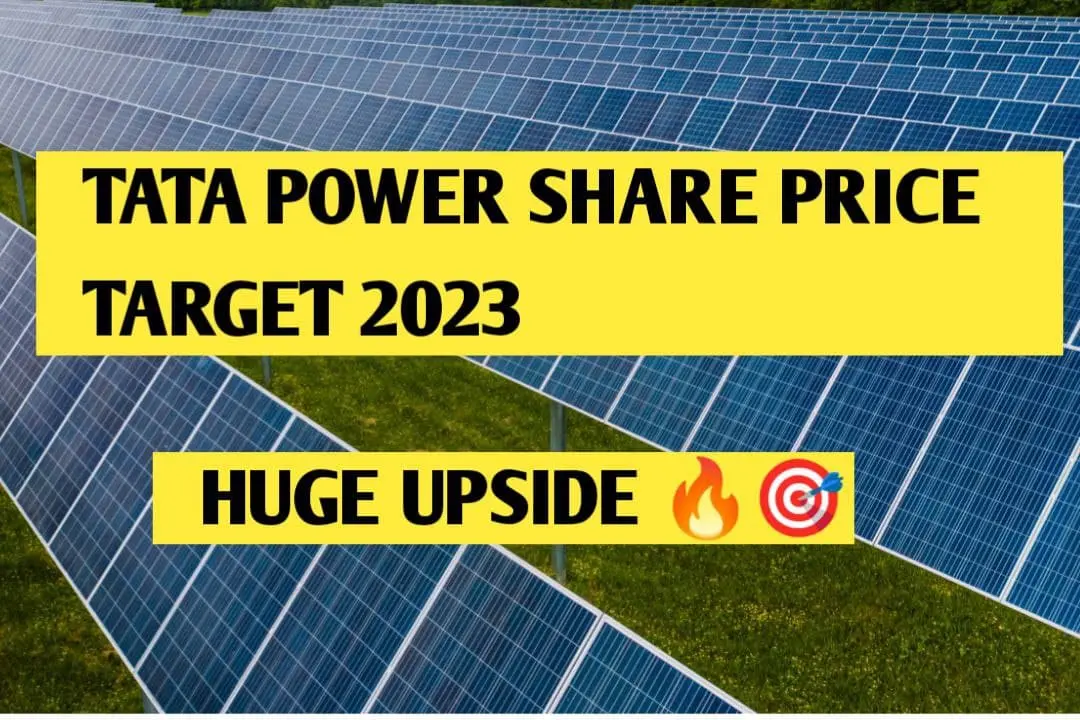 By considering current market situations and by seeing company growth the Tata Power Share Price Target 2023 reach will be in reached 240 to 270 range.
Check TATA Power Share Price
Read More - Wipro Share Price target 2022,2023,2025
Tata Power Share Price Target 2024
As the world is focused on eliminating thermal energy and using clean energy. Electric vehicles demand increased in the last 3 years. Electric car requires charging stations and Tata Power aims for 10,000 charging stations in 5 years.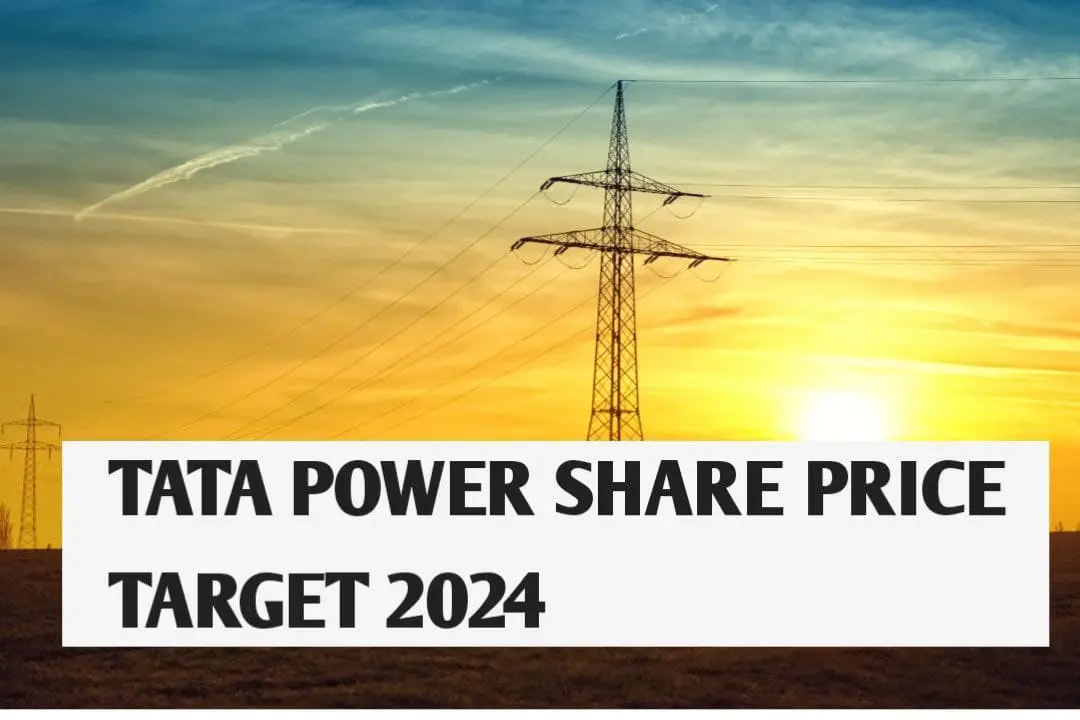 Predicting the stock price is difficult but the analyst says Tata Power Share Price Target 2024 will be reached in the range of 310 RS level.
Tata Power Share Price Target 2025
TATA power has given great returns to investors. TATA power has given 170% returns to investors in the last five years. People got interested in TATA power stock in the last 2 years because the growth of the company means they have a good order book in their portfolio and future plans for the growth of the company.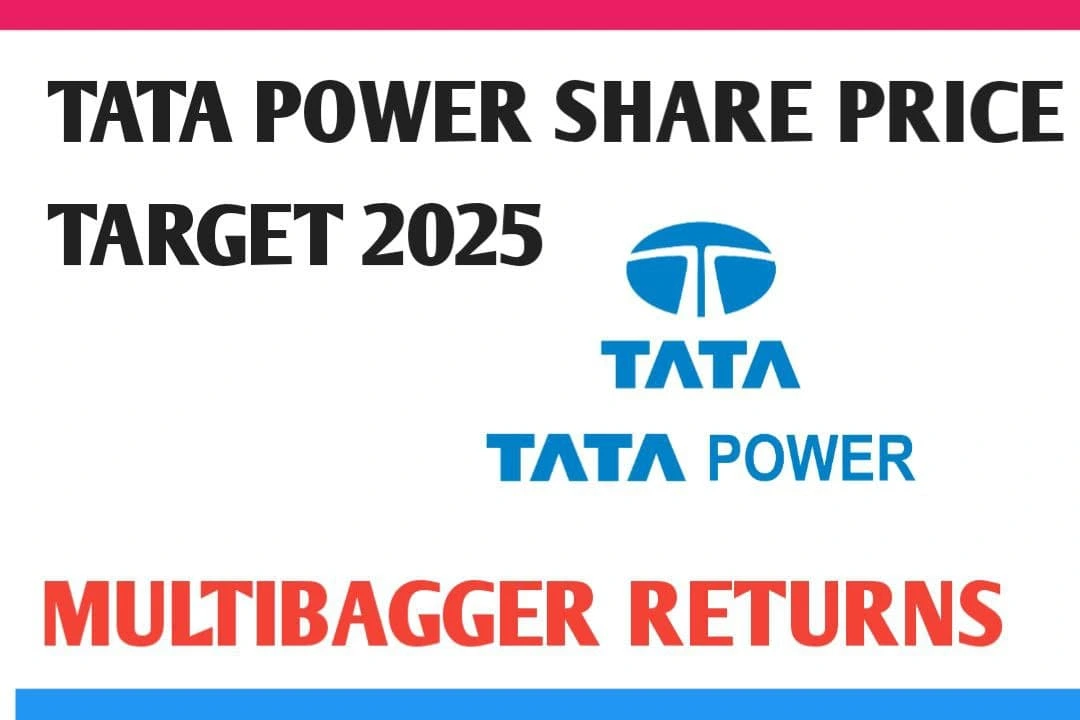 No one can predict exactly the future price of the stock but by considering the data we have currently we can forecast the price of the stock. According to analysts, Tata Power Share Price Target 2025 will reach 340 to 380 Rs.
Check the current Market Price of the TATA Power Share
Read More- Mindtree share price target 2022,2023,2025
Tata Power Share Price Target 2022,2023,2024,2025
| | |
| --- | --- |
| Year Targets | Tata Power Share Price Target |
| 2022 | 215 INR |
| 2023 | 240 to 270 INR |
| 2024 | 310 INR |
| 2025 | 340 to 380 INR |
Tata Power Share Price Target 2022,2023,2024,2025
Read More - Top Artificial Intelligence stocks in India
Read More- What is IPO in Share Market
Disclaimer: The vision of 'Investing with Harshal Patil' is to promote financial literacy in India. The content that we post articles is purely for education and entertainment purposes. We are not SEBI Registered financial advisors Therefore; we don't provide any investment or financial advisory services. you'll be solely liable for your own money and your decisions
How Many Stars will You give For My Hard work?